Join The CFO RoundTable Boston on Wednesday, February 12, as we present "Managing Relationships As We Negotiate," where we'll discuss the many different approaches to conflict resolution by studying the fundamental process skills that can allow two or more parties to manage and improve the ebb and flow of discourse that charts a verbal voyage towards a mutually desirable destination.
You will learn:
The communication barriers to effective relationships

How to begin with the end in mind-navigating the road ahead to reach your destination

 

How to assess your negotiation style

Conflict Management in Negotiation

How to reveal and understand underlying agendas

Our Speaker: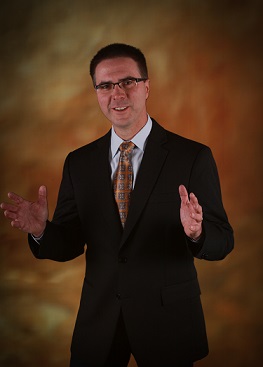 Our speaker is Michael J. O'Halloran, Senior Lecturer, Bentley University. Since his election as his hometown's youngest-ever City Councilor, Michael J. O'Halloran has compiled an encyclopedic knowledge of the inner workings of national, state and local government. He is, quite simply, a master of community-based issues, including the fine art of building trust and understanding between citizens and their government. 
Michael's experience spans business, education and government. As evident in this book, he's been on both sides of the table – offering tough questions as an elected official and providing education, guidance and action to all. He employs numerous techniques including facilitation, negotiation, mediation and training. His hands-on approach aims to reduce conflicts, improve discourse and attain desired goals.
Michael O'Halloran holds a Masters Degree in Conflict Resolution from the McGregor School at Antioch University, and a Bachelor of Science from Suffolk University in Industrial/Organizational Psychology. He is a certified mediator and faculty member at Bentley University. His undergraduate students learn the art of Negotiation, Leadership, Organizational Behavior and Interpersonal Relations. Additionally, Michael has served as a Conflict Resolution Trainer at Brandeis University.

Registration: 
To register for this program, simply click here. 
CFO RoundTable Boston members may attend this program for free, and Controllers RoundTable Boston or CFO RoundTable NYC members may attend at a reduced rate. Non-member senior financial executives who are CFOs, Vice Presidents of Finance, Directors of Finance and Controllers (or the like) are welcome to attend this program for $75. 

More Information:
For more information about this program or The CFO RoundTable, please contact Kristin Todd, Marketing Director, Boston Chapters at [email protected].